Gerber Ha Extensive 6 Pack - Case
Gerber Good Start Extensive HA is a hypoallergenic formula designed to meet the nutritional needs of babies with cow's milk protein allergy. If your infant is suspected of having CMPA or diagnosed with CMPA, your baby's doctor might recommend changing from a routine formula to a hypoallergenic infant formula. Gerber Extensive HA is the only hypoallergenic formula to feature B. lactis, a probiotic similar to those found in breast milk to support digestive health. This formula with iron includes DHA to support brain and eye development, and it's made with 100% high-quality whey protein that's broken down into tiny pieces to be well tolerated. Feed this gentle baby formula to infants 0-12 months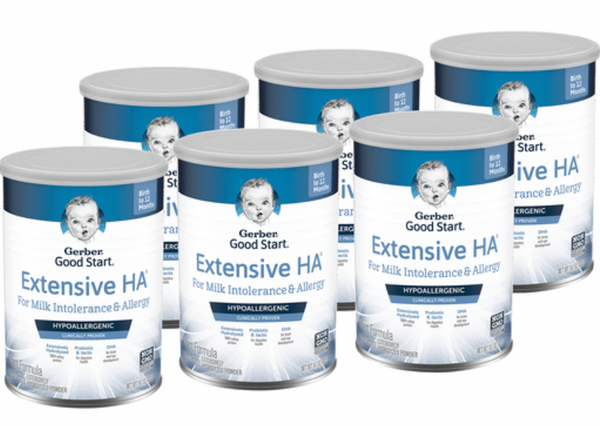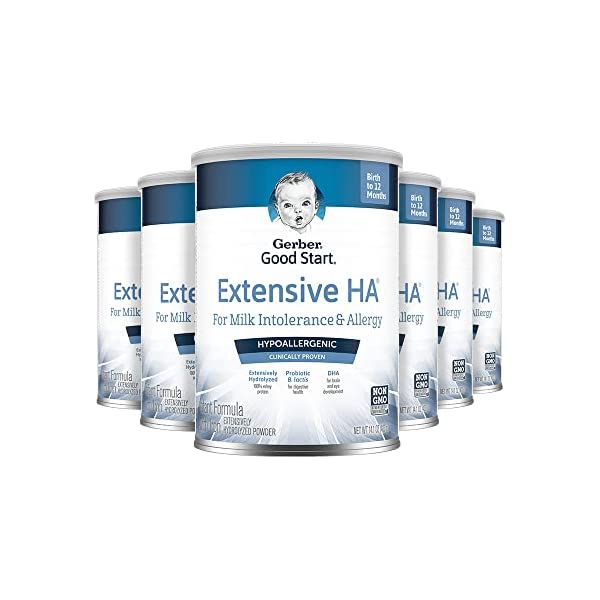 Quick delivery and great price
We've been having trouble finding Gerber HA at stores in our area. Market Baby has come to the rescue, at a price lower than most other online stores. We've ordered several times, and it often arrives sooner than expected.
Happy with EVERYTHING!
I ordered this and then my son told me that it may be a scam. Too late . . . I had already paid for it! To my delight . . . . it was shipped and arrived a day early!!!! It was exactly what I had ordered! VERY VERY PLEASED! Can't wait to order again!
Great find!
I was a little nervous ordering as there wasn't much product details but shipping was fast and it's exactly what we needed! 6 - 14.1 oz cans of Gerber HA formula. This is the best price I've been able to find in 6 months. Very pleased!!
Gerber Ha Extensive 6 Pack - Case