Description
0.68 Cal, Unflavored, Hypoallergenic, Ages 0 to 12 Months

Nutritionally complete, hypoallergenic amino acid-based formula for infants.
Clinically demonstrated to meet AAP criteria for hypoallergenicity.
Clinically demonstrated in healthy infants to promote adequate growth.
43% of fat as MCT to facilitate fat absorption.
DHA to support visual and cognitive development.
Easy to digest.

Lactose- and gluten-free.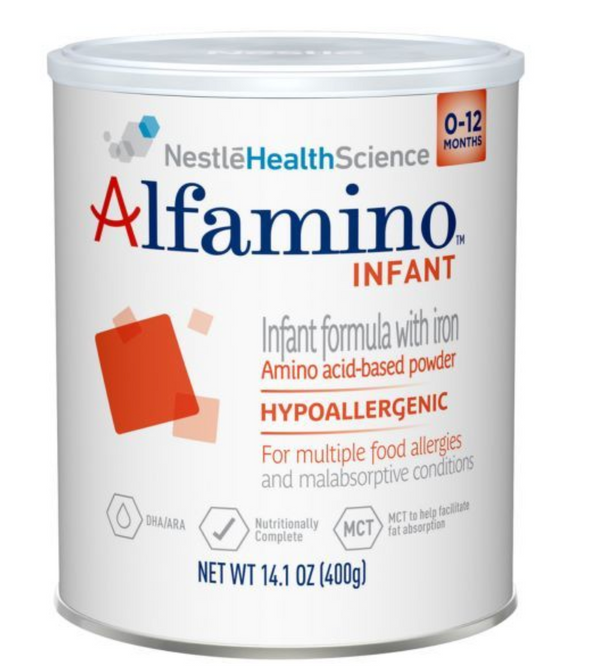 Excellent Service
MB was right on time with the delivery. The ordering process was quick and easy. I recommend this company to anyone needing their product.
Great value
I'm so grateful to have found this formula at such a great price. Can't beat it. Almost 300 elsewhere. Only formula that agrees with my babies tummy.