Neocate Syneo Infant - 1 Can
Neocate Syneo Infant
Hypoallergenic Amino Acid-Based Infant Formula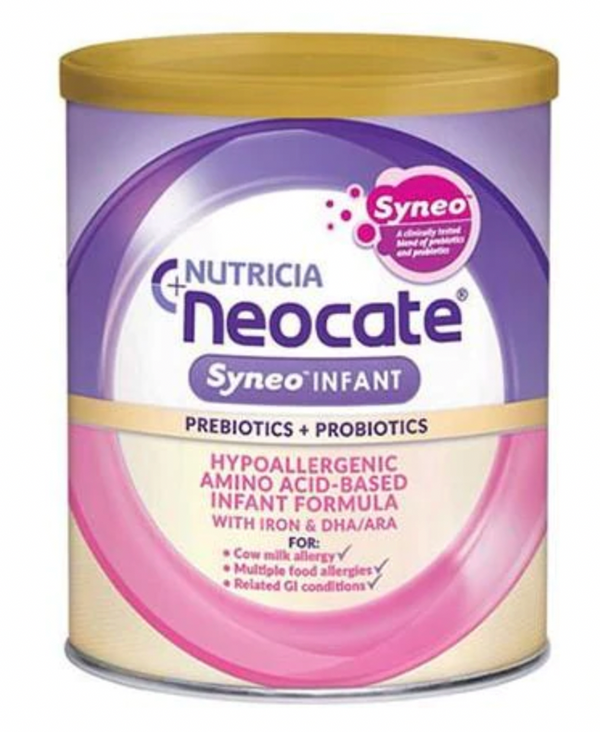 Satisfying
Affordable price and fast service. My cans arrived in excellent condition only a few days after placing the order. Thanks Market Baby.
Excellent
Fast, free shipping. Not Amazon fast, but great. Great price (on sale). Product was in perfect condition. We don't know yet if Neocate will solve little one's issues, but the product is as designed, and our son took to it easily.
It was delivered in a timely manner!
Very pleased with Market Baby site.
Our baby got extreme diaper rash after only one day of using this. His stomach could not tolerate it. The no return policy makes this a horrible purchase since I purchased a case.